How's your influence across your social media networks? What's your Klout score? These are the questions that forward thinking businesses are asking and other businesses will also be asking in the future
It was so easy when you just got "Googled" whenever you applied for a job but now you have to deal with your Klout score being checked too.
Just as Sats scores students, Founder of Klout Joe Fernandez believes that the Klout score will become an "ingredient" in job interviews, which is definitely the case if you wanted to work at Klout!
Klout says "Be known for what you love" It also says "When you share something on social media or in real life and people respond, that's influence. The more influential you are, the higher your Klout Score."
So if you're the GoTo person for certain topics online, people respond to what you say and share your message, you're influential, that's valuable to a company
Klout pulls in data from many social media platforms & monitors your activity on each one over a period of time.
In short Klout looks at who you influence, who retweets/shares your posts, likes them comments on them etc.. It also checks your networks, who you're connected to, the full influence of your network, your amplification, it then delivers you a Klout score
If a company is looking to recruit for a marketing role, public relations or a sales position, one of the easiest ways to qualify candidates pre interview stage is to make sure they have a high Klout score. What about a high street fashion store? Do you think they'll look at applicants Klout scores? They'd be silly not to, if they take on a fashionista who's influential online it will probably mean they'll sell more clothes, because of the influence that person has.
Understand that these companies want the best and a scoring system makes the process easier for them. Going forward recruiters will collect communities of high klout scorers, categorise them into industries and job roles, engage in those communities and invite them onto hangouts/skypes when there's wind of a company expansion.
To make sure your Klout score is high and looks good for employers:
Connect all your social media accounts with Klout
Chat and engage in communities
Connect with like minded people
Put out good content which will be shared
Stay active.. Your Klout score can go down as well as up, if you stop your activity you'll notice your score drop
There are other social media influence score systems about but for the time being it looks like Klout is the current leader
Back in March 2014 Klout was bought by Lithium Technologies for $200m.  Lithium Technologies  is a provider of customer experience solutions and they have game dynamics at its core, so expect a lot more scoring to come!
Julie Bishop Jobhop.co.uk
Follow Julie on Twitter @jobhopjulie
Let's connect on Google+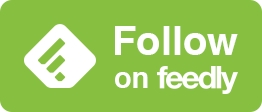 photo credit: danceinthesky via photopin cc